Bio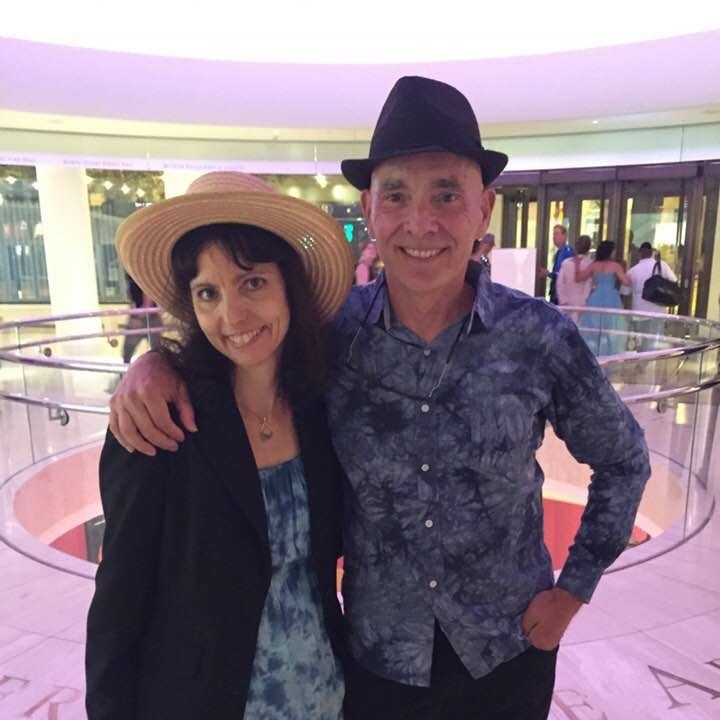 Overture Center for the Arts
Madison, Wisconsin
Red Door Duo performs "new acoustic" songs and instrumentals and are especially known for their fingerstyle guitar music.  Vocal harmonies, ukulele and mandolin are also known to make an appearance in their concerts.  The duo is a musical couple composed of award winning singer-songwriter and 2014 International Fingerstyle Guitar Champion, Helen Avakian, joining forces with acclaimed jazz, bluegrass and Brazilian fingerstyle guitarist Dave Irwin.
Avakian has earned numerous accolades for her performance (voted "Favorite Acoustic Act" four times by Rhythm and News), songwriting (8 time winner of the NewSongs Contest) at the Walnut Valley Festival in Kansas, and has shared the stage with artists Peter Yarrow (Peter, Paul and Mary), Mary Fahl (October Project, Peter Hutlinger (John Denver Guitarist, Winfield Guitar Champ as well),Muriel Anderson, Christie Lenee to name a few.  Irwin has had a wide spectrum of musical experiences including studying jazz at UW-Madison under Billy Cheatham (played trombone with Ellington,Hampton and Coleman), and guitar with Roy PLum (acolyte of legendary George Van Eps).  He performed over 15 years and arranged for the 10 piece ensemble "The Wall of Sound:", was the house guitarist at Samba Brazilian Grill doing musicc from Brazil for 5 years, has performed the National Anthem on solo guitar at Madison's Kohl Center for UW sports events and the Olympic Wrestling Trials, and often appears at Madison's annual Brazilian Carnival show.
However, when Red Door Duo's individual forces unite on stage, their combined influences form an entirely original and mesmerizing blend of acoustic traditions.  They have thrilled audiences from the Midwest to New England with their imaginative set lists, featuring captivating original compositions, contemporary cover arrangements, and even reinterpretations of Baroque and Classical masterworks.  Through their music the two permit audiences an authentic glimpse into their ever evolving musical partnership both on and off the stage.
They spent their time during the pandemic woodshedding, taking long walks in their newly adopted historic hometown Mineral Point, Wisconsin (45 min outside Madison, WI), online appearances to audiences from all over, and teaching guitar and workshops to students across the country thanks to the miracle of zoom technology.  They just finished a 5 week tour which with began with headliners at the countries finest acoustic music festival, the Walnut Valley Festival in Kansas, and then on to the east coast for shows in Vermont, New Jersey, New York, and Delaware.  They are thrilled to be performing again and may be contacted for your event, show, or festival.  They have recently released their first recording together (an EP), Red Door Duo (Door Number 1).